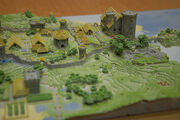 Write the first paragraph of your page here.
Minecraft
Edit
minecraft is the #1 game in the USA everyone likes it.
It is a game where you get to build ANYTHING you can IMAGINE, and express your feelings.
Hi byebye579 here to tell you that mincraft BETA 1.4.7 is out now sos update your minecraft account.